The company
Debamax was founded in 2015, after a successful experimentation under a simplified status in 2014. It is based in Brest (Brittany, France) and can rely on many local partners. Various modes of operation have been successfully experimented so far: some missions happened entirely on site (which makes it easier to meet various coworkers from different departments), while some happened entirely remotely (through SSH/VPN access); a sprint approach with remote work punctuated with face-to-face meetings also proved to be very efficient. >> Read more about our services, or check out our references.
The team
Cyril Brulebois, founder and manager

Cyril is a long time Debian contributor: he's been using this distribution since 2004 and has been contributing almost immediately. Over the years he has touched various areas within the Debian project, including QA work, Graphics Stack maintenance, and Release Management. Since 2012, Cyril's main focus has been working as the release manager for the Debian Installer. >> Read more about Cyril & Debian.
While improving Debian on his own free time, Cyril also worked in two start-up companies: Kerlabs and AriadNEXT, where he contributed to fast-paced development and deployment touching various topics. These include Linux kernel development, R&D and release management for a custom embedded operating system, but also developing/integrating monitoring tools to improve both customer experience and support efficiency. >> Read more about Cyril as a salaried developer.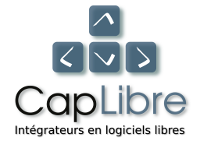 Debamax is a member of the CapLibre association, which assembles companies specialized in Free and Open Source Software in the Brittany region. Regular meetings are held to organize local events to promote Free Software and CapLibre members in various environments: companies, universities, and territorial collectivities.
CapLibre members have a wide range of fields of expertise, allowing to complement Debamax's core activities when needed.
---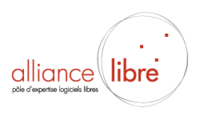 Debamax is also a de facto member of the Alliance Libre association, a CapLibre equivalent in the Nantes (Pays de la Loire, France) area.
Both associations work hand in hand and share a number of resources and events, including board meetings.
---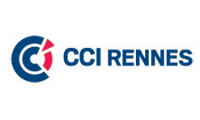 The Chamber of Commerce and Industry (CCI) network has many regional and local offices, and CCI Rennes has been accompanying Debamax since the very beginning: support has been available both before and after the company's inception.
CCI advisers made it possible to validate various aspects of our business plan before arranging meetings with accountants, lawyers, insurance companies, etc.